J & L Stable News
08/05/2002
---
Lady Lear has been sold to a trainer owner in Ohio and has continued racing at Thistledown. She was no longer interested in performing at a profitable level for our stable.
We also have a new addition to our racing stable, a yearling bought at the Winter Sale in Seattle. She is tentatively named Princess Kalalau and will hopefully start her racing career late fall 2002. (unnamed, f., 03/08/00, Free At Last--Huckleberry Hanna, El Dorado Fms, Agt. Mark Glatt, Monrovia, CA)
Tricky Touche is doing well and continues to reside in Enumclaw, Washington at Czechmate Farms. He will hopefully race in mid 2003.
Shay lost her foal for this year by miscarriage but has been bred to a sire in Kentucky named Gilded Time
---
Tricky Touché. Photo taken late July 2002. What a big Guy !!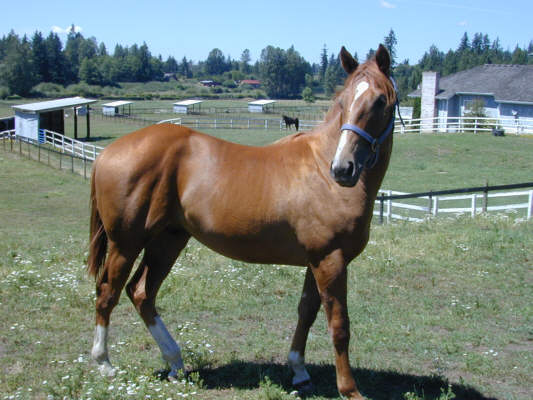 ---
Last J & L Win Photo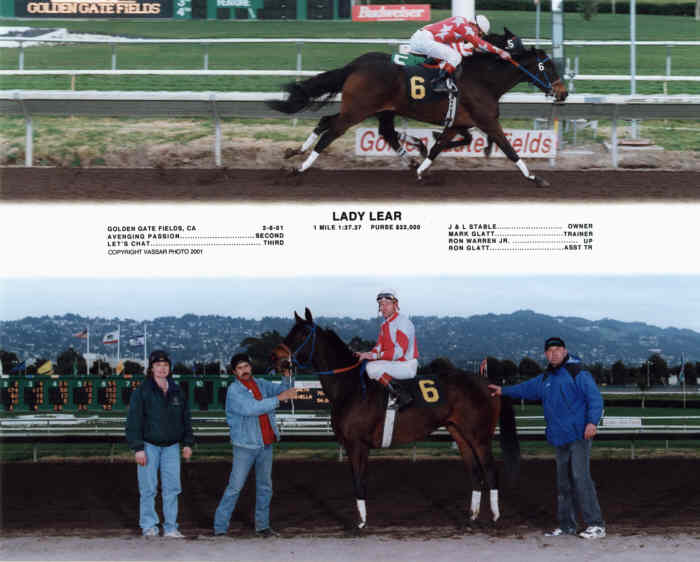 ---