Page 82
Japan

China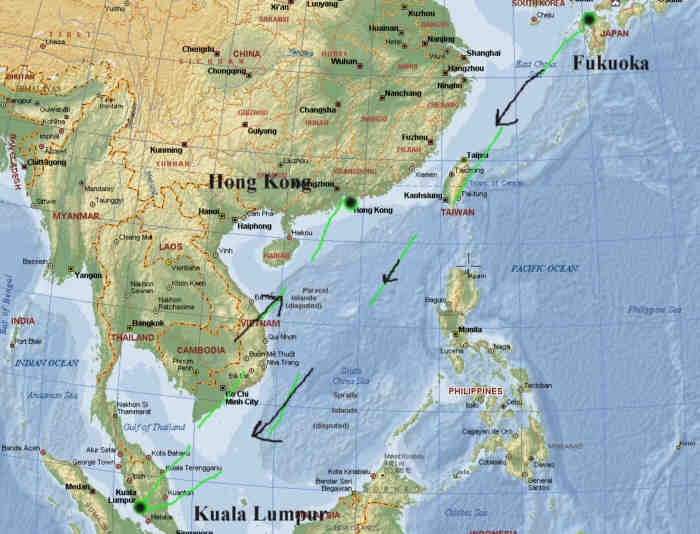 ---
DAY 286
Fukuoka to Kuala Lumpur
October 12, 2000
Before leaving Japan I just had to try the multi-function western-style toilet in the hotel room. It was rather like the bungee jump. It was there in front of me and while it might be scary, I might as well give it a try. Luckily there were directions in both Japanese and English and from the pictures I could see that I would be squirted in the face if I experimented with the knobs. I had to be brave and just sit on it. I wondered whether the water would be cold. There were two dials, one marked 'Bidet' the other 'Derriere'. Gathering my courage I turned the Bidet knob and was gently sprayed in just the right area with warm water. Having had that success, I then tried the Derriere knob and was treated to another warm, well-directed spray. Small towels were available beside the toilet. It was a pleasant experience and such a convenience. I am wondering whether I can import a Japanese toilet? The voltage is right, 110. What a contrast there is in the toilets in Japan!
We were bussed to the Fukuoka airport where we got rid of our bags, again, and where we waited, again. There's a lot of hurry up, line up, and wait involved when traveling in a large group. It really helps to have something to do to fill the time. Common pastimes for this group include Pocketmail, chatting, reading, journal writing and playing cards.
At the airport in Kuala Lumpur we waited for hours for our bags to arrive on the carousel. I got one bag after the first hour or so but then another hour passed and we could only stand and wait. Finally my second bag appeared. Thankfully there was not another bus ride ahead of us. We were spending the night at the airport hotel, The Pan Pacific. It was just a walk across a sky bridge away.
The bags have become an issue. We were told to separate out all things related to camping and anything else that we wouldn't need in Asia and pack them in a separate bag. These bags would be left in storage in Kuala Lumpur. But partway through unloading the plane where apparently some sorting of bags had been occurring, there was a change of mind. The bags would not be left behind after all. That is what had delayed the arrival of the luggage on the carousel. Later I heard the rumor that it would have cost $25,000 to leave the bags in storage in KL. Too much!
Speaking of bags, I had it wrong about the Osaka bags. The people going on the flight from Osaka to KL did get their bags, it was the TK&A equipment like the showers, replacement bicycle parts, tires, etc. that had to be brought to Fukuoka in the night.
We had spacious beautiful rooms in the Pan Pacific Hotel and for those new to the magnificence of Asian 5-star hotels, it was an eye-popping experience. There was a grand buffet offering foods from several lands. Those hungry enough could eat their way around the world in a single meal. Some of the food was spicy hot, catching the unsuspecting unaware. Young Dave was eating at my table. He put out the fire by having ice cream between bites of the exotic foods he wanted to try.
Sarah was my roommate again but she was off somewhere in the hotel on the Internet so I had the room to myself, a rare treat. I enjoyed a leisurely shower and a bit of TV. Not bad! But I would have to return to Kuala Lumpur some day if I wanted to see the city. We've been there twice now but got no further than the airport.
Goodbye, Alice
DAY 287
Kuala Lumpur to Hong Kong
October 13, 2000
This was one of those days. It started with the startling jangle of an unrequested, unexpected, and unwanted early morning wake-up call, followed by another a few minutes later. All right already!
Breakfast was a magnificent spread just as dinner had been, but the day was unremarkable after that except for the fire alarm. I had gone back to my room to get my bags and was waiting for the elevator when it stopped moving and an alarm sounded. It wasn't much of an alarm and after waiting a couple of minutes I decided the elevator must have jammed. I was on the third floor, only one floor above the lobby so I thought I'd walk down, carrying my bags one at a time. On the staircase I met two young men in their underwear and bare feet who offered to carry my bag. They hurried right past the second floor and down the stairs to the first floor before I could catch and stop them. I explained I wanted the second floor but they said it was a fire alarm and I should go with them. I hadn't seen any sign of a fire so I carried my bag back up the stairs to the second floor and into the lobby. At this time someone on the public address system apologized and said that it had been a false alarm. The elevators worked again. I rode the elevator to the third floor to get the bag I'd had to leave and then walked across the sky bridge to the airport, pushing everything on a luggage cart. I think I developed my nonchalant attitude toward fire alarms after frequent false alarms at the school where I worked for years.
There we were all 250 or so of us, in lines and waiting, but nothing was happening. It was another hurry up and wait experience. Eventually we unloaded our carts and left the luggage on the floor to await tagging. It was a sea of luggage, at least 500 bags, and made a colorful sight. By and by the bags were tagged and began disappearing on the conveyor belt. Eventually the tickets and boarding passes began to appear and were doled out a dozen or so at a time, so that we were all straining to see which volunteer was handing out the most recent batch and to listen for our own names. About two hours passed this way but of course in the end everything worked out and everyone got on the charter and everyone or so it seemed wanted to sit in Row 36. I had seat 36D but so did several others and so it was for the whole of Row 36. I was the first one to reach 36D so I kept it, there were empty seats available elsewhere in the plane so the extra people for Row 36 found seats in other rows.
We arrived in Hong Kong on time and the luggage appeared on the carousel within minutes. But still we had to wait. Only 40 at a time could leave the airport, I managed to get into the second forty. We were led downstairs and outside where we waited for the shuttle bus to return. It delivered us to the Panda Hotel where we were told we should 'take a rest'. We rested as told in an out of the way lounge, but before long became restless, thinking we'd been forgotten. We found the Odyssey room assignment line and a good thing too, for we were barely in it before the third bus load arrived. Indeed we had been forgotten. The line was extremely slow and I'd have been in it an hour or two, but for Joan I. who had been in the first busload. She was way ahead of me in line and when she received her assignment, I was in her room! I didn't have to stand in line after all. Dot was the third person.
The rooms were small, meant for two, but occupied by three. The loveseat-size sofa opened to make an extra bed which Joan immediately claimed for herself with only a minor bit of moaning. I suggested that we draw straws for that bed, but she said we already had and it was hers. Dot and I appreciated her generous spirit and didn't push too hard for the straw drawing because of course neither of us wanted to be stuck with that bed. Funny thing was that the next day Joan announced that the bed was comfortable, she'd had a great night's sleep. We set about rearranging the furniture so that the foot of the sofa bed was under the desk. That way we opened a path through the room.
Dot and Joan hand-washed clothes and I worked on pocketmail until dinner time. I found the meal disappointing, but some people liked it, at least Joan did. I think that I am going to have a problem with the food for weeks to come. Real Chinese food is too fatty, greasy, and bony to suit me. I do not enjoy a mouthful of chicken skin, bone and fat to get the bit of meat that may have been clinging to the bone. I did like the cabbage and the baby bok choy that was served even though they too were coated with oil.
Real Chinese chopsticks are so slippery, trying to pick up an oily mushroom slice was exasperating. Later I bought a pair of chopsticks to use in China (we've been told to bring our own because the ones in restaurants may not have been washed between customers) that were made in Japan and meant to be used by a novice. There are circular grooves around each stick near the food end to help grip the food.
After dinner I was still hungry so I left the hotel intending to walk on nearby streets until I found a grocery store. I didn't have to go far, there was one in the shopping center just across the street. It was full of treasures. I bought fruit, including a tray of cut watermelon which I ate all of immediately on returning to my room. There were peanut butter and two-gallon size Ziploc bags, both important finds, and loads of other wonders. I bought a supply that should last through China. I have dried fruit and nuts, peanut butter and crackers, granola bars and cookies. I won't be going hungry!
Goodbye, Alice
DAY 288
Hong Kong Layover Day
October 14, 2000
My mother and I had done such a thorough job of seeing Hong Kong just a few years ago, that I didn't think there was anything left that I needed or wanted to see so I did not sign for tours although special offers were made available for us on our arrival at the Panda Hotel. It's hard to resist the impulse to join a tour because it seems almost like the duty of a tourist and everyone else is doing it. But I resisted and didn't regret my decision the next day. It was a rainy day and the visibility was poor. Trips to the Peak for the view would have been disappointing.
Instead I had the room to myself for several hours, a tiny piece of precious privacy. I hand washed some clothes and colored my hair. Everything had been going well until then. I couldn't believe my eyes! The box label said the color was Light Brown, but my hair had turned black! Very ugly on me! It was not a permanent color thank goodness, but the sort that should wash out eventually. I read the box then and it said the color would go gradually over 20 washings. I thought about that as I hurried to breakfast which was due to close at any minute. I wondered whether I could wash it all out in one day if I washed it 20 times. Believe it or not, I made up my mind to try it. I think I had washed it four times with no discernable difference, so fed up with the project by then, I gave up. I will have to live with black hair for awhile.
Hong Kong was a Mail Stop and I was thrilled to find that my digital photo cards and my bicycling sandals had arrived. I thought the sandals would be far better to wear in Asia than regular cycling shoes because of the rain and humidity. I'd had to ask Todd and my sister, Lucia, to find them and send them to me in Hong Kong. I had been looking for them for months in bike shops without success. Now I would not have to wear wet, moldy shoes! Most of the riders who have these sandals wear them every day no matter what the weather because they are so much more comfortable.
I didn't sit in the hotel room all day. I took advantage of the hotel's shuttle service to go to Kowloon for a few hours. I wanted maps of the Asian countries we'll be visiting, a travel book about China, Hong Kong postcards, and of course, a Hong Kong pin for my hat. I found everything except maps of Thailand and Vietnam. If the weather had been better I would have ridden the Star ferry across to Hong Kong Island just for old times sake, but it was raining and not appealing.
Hong Kong has to be seen to be believed. There are the gorgeous, shiny, high rise office buildings of downtown Hong Kong and the glitzy shops with the most beautiful and expensive goods available anywhere in the world. Then there are the dreary, dirty, dilapidated high rise apartment buildings that the millions of the ordinary citizens call home. These poor people are stacked into this city, shoulder to shoulder, eyeball to eyeball. How do they keep their sanity? Where do the children play? How can they all move to get to work? Or up and down the elevators? Where do they put all the trash? The logistics of managing so many people on so few square feet of land has to be an engineering marvel. I am so happy to be only a visitor!
Goodbye, Alice
---
Today's Music
---
Hong Kong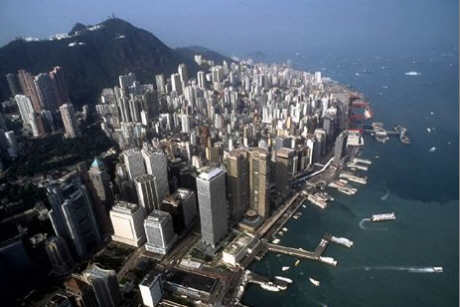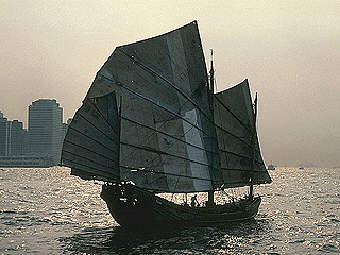 ---
Australia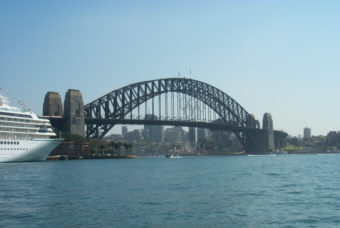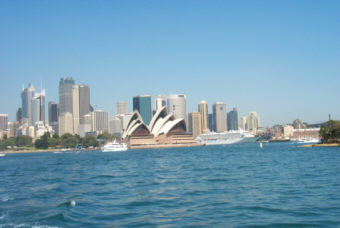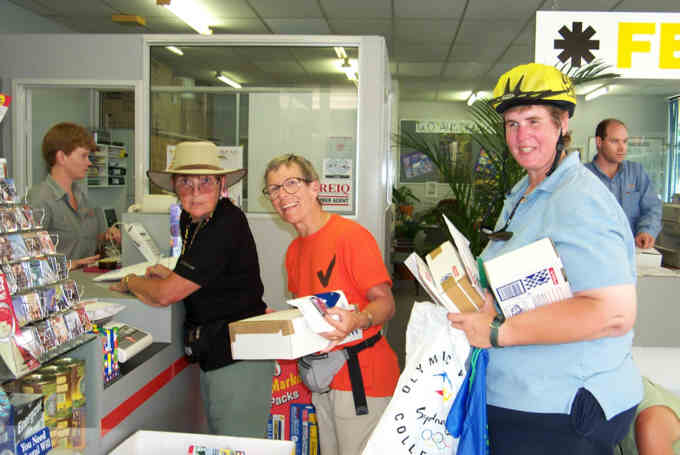 Townsville Post Office
---
Odyssey Riders and Staff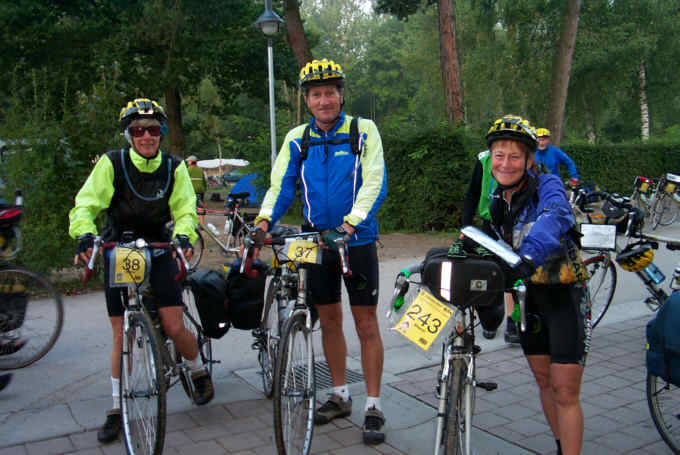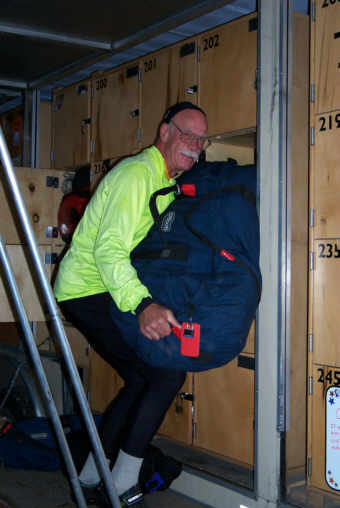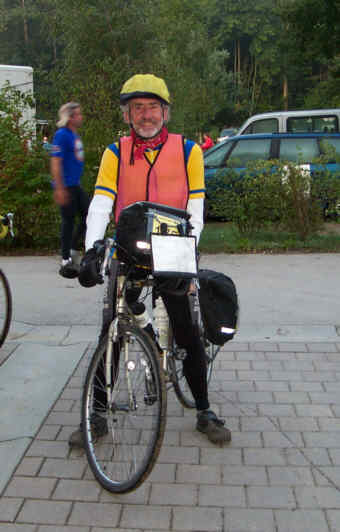 ---
Previous Page (Page 81) Next Page (Page 83)