Page 93
Malaysia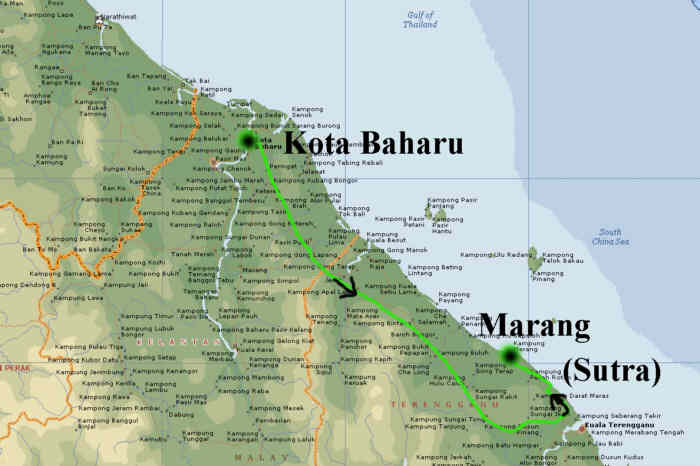 ---
DAY 323
Kota Bharu to Merang (Terengganu)
November 18, 2000
This ride had a unique beginning. A Malaysian band gave us a musical send-off. In the band were six drummers playing three large, brightly decorated drums and one musician playing a flute shaped instrument that sounded rather like a bagpipe. The police were there too, to provide an escort out of the city but since the route looked very simple I didn't wait for them. I was riding alone because Joan was sick.
And it was a simple route, simple, flat and boring. The one interesting stretch we might have had most of us missed because the police turned us back, insisting it was the wrong way to go to Malawi. It wasn't wrong, just not as direct, but we couldn't make them understand.
We had a super surprise at Checkpoint. The people of that community had prepared a banner and set up tables of food under an awning. Drummers were there too and many other folks who had come by just to watch the action. They gave us each a young coconut full of juice to drink with a straw and a spoon to eat the soft coconut fruit. There were trays of delicious, spicy potato-filled sambusas and slices of rolled sponge cake filled with cream. It was a much-appreciated treat and the highpoint of the day.
The scenery all the way was coconut palms. Some riders saw trained monkeys picking the coconuts and tossing them to the ground but I missed that unfortunately. I saw lots of flooded homes but most every one of them was built on stilts so that no damage would have been done to the house and its contents. Children were having a great time swimming and splashing in their flooded yards. It was Saturday and clearly a day off for children and men so perhaps the weekend here is Friday and Saturday.
The goats and cows are allowed to roam freely, to find grazing where they can. I enjoyed watching them, especially the goats that I think are very cute creatures. The goats looked sleek and fit, the cows too thin, and the few sheep looked waterlogged and bedraggled. This is not a good place to be a sheep. It is hot and humid all the time and rainy much of the time. I think they must feel as awful as they look.
When I arrived at the Sutra Beach Resort where we were to spend two nights and a layover day, the luggage had been unloaded but the rooms weren't ready so everyone was waiting. What a gorgeous setting! If only it hadn't been so hot we might have enjoyed the wait and some folks did. They were those who sat in the open-air bar and drank beer and those who went swimming in the pool and the sea. But I was hot and sticky, grimy and gritty, too dirty I thought for the pool, too lazy for the sea. Even when Joan offered to fetch her extra swimsuit for me I couldn't be bothered. I had been in the sun all day and didn't really want any more exposure. So I sat in the shade, indulged in a nap and when I could keep my eyes open, I enjoyed the view. The pool is very large and oddly shaped, designed by an inspired architect who had it extend toward the beach so that seen at a little distance the pool seems to reach the sea. One sees the waves apparently breaking at the edge of the pool and it is not until moving closer that the bit of beach between the pool and the sea comes into view.
I had arrived about 2:00 and Ruth before that but we still had to wait until 5:30 to get a room. As rooms became available they were supposedly assigned to riders in the order they had arrived. Maybe so. At dinnertime, 7:30, some people were still awaiting their rooms. Anita was assigned to room with us, but when she saw how small the room was and knew that a third bed still had to be fitted in, she became angry and decided to rent a room for herself. They told her to wait but no room was ever made available. Unfortunately the rooms are dark, dismal and grungy, and worst of all, smell of mold. Nearly every room in Asia has had that odor.
Goodbye, Alice
DAY 324
Sutra Beach Resort Layover Day
November 19, 2000
We had left all the windows wide open for the night hoping for fresh air and the better to hear the surf of the China Sea that was only yards away. Of course that spoiled any chance that the AC had to keep our room at a comfortable temperature. I awoke over and over, tickled awake I think by the sweat running across my face.
This beach resort is quite a wonderful place to be stranded for a day. There was a bus going in the morning to the nearest city, Terengganu, on a city/shopping tour but that did not appeal to me. The snorkeling trip planned to a nearby island had been cancelled due to the weather. So the remaining option was to rest and relax which is exactly what I did. I spent the day reading, napping, and writing e-mail. When it wasn't raining I sat in a reclining chair under the shade of a palm tree facing the beach. There I finished the only book I've read on this trip, 'Sorrow of War', written by a North Vietnamese soldier. When the rain began again I moved indoors as did everyone except for those in the pool.
Anita had gone on the bus to Terengganu. She said the museum was wonderful, but the batik factory was not a factory at all but a big shop. Everyone went nuts buying things including Anita herself. Many people are leaving the trip in Singapore so perhaps they don't mind the burden of extra bundles at this point. And others are trying to do their Christmas shopping before leaving.
Anita had requested a separate room for which she was willing to pay just to have the space and privacy, but TK&A made new room assignments for the second night so that the rooms with three occupants would be reduced to two. Perhaps there just weren't enough rooms available to do that the first day. When 3 people move into a room for 2 there is never enough of anything. There are only 2 towels, 2 glasses, 2 cups and saucers, 2 beds, 2 pillows, etc. It is awkward.
I was complaining about the moldy odor of our room when Ken, who overheard me said, 'Oh. You mean that tropical odor. I just expect it every time I go to the tropics.' Aha! I thought. Somehow 'tropical odor' sounds much more acceptable to me than moldy. From now on I will think of it as 'Tropical'!
The resort gave each of us a batik cotton sarong and requested that we wear them to dinner the second night. Some people couldn't wait and wore theirs the first night. Almost everyone complied the second night and it was interesting to see the variety of ways that people had found to wrap themselves in that bit of cloth. Most were worn as long 'skirts' but some became short dresses. I especially liked the off one shoulder way that Janet wore hers and the tied in the back like the bustle style that Rochelle wore. It was a fun idea and a new look for the same people we've been dining with all year.
Goodbye, Alice
---
Today's Music
---
Malaysia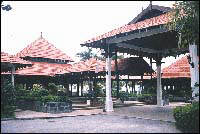 SUTRA means silk in the Malay language, with its miles and miles of undisturbed breathtaking beaches and 7 islands in the horizon, it will definitely astound your senses. Sparkling white sands and clear water, lie in wait for you in this seaside sanctuary. Sutra Beach are proud to boast that we have won several awards for the best landscaping in the past 4 years of operation. Do everything or do absolutely nothing and you will enjoy your stay with us.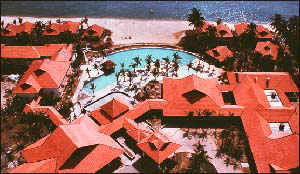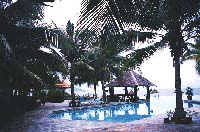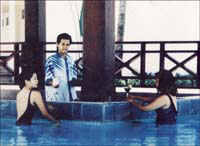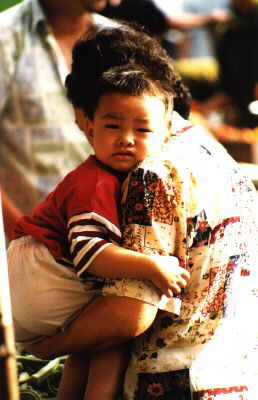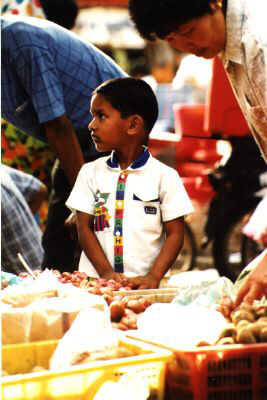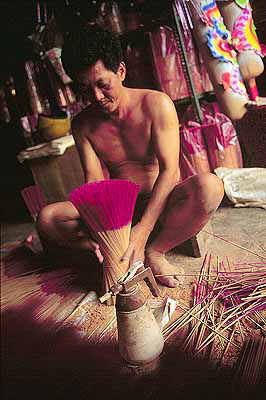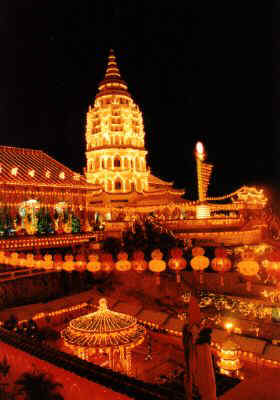 ---
China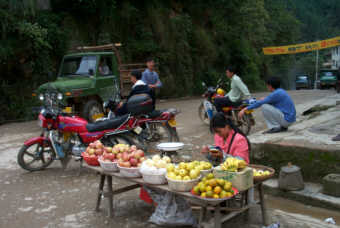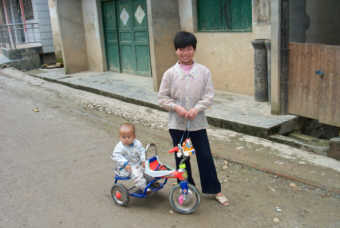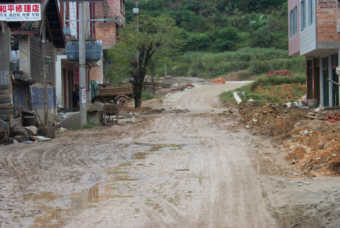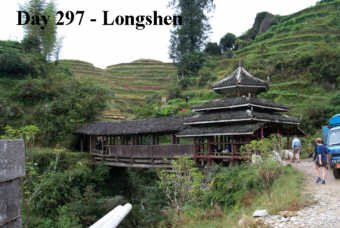 ---
Odyssey Riders and Staff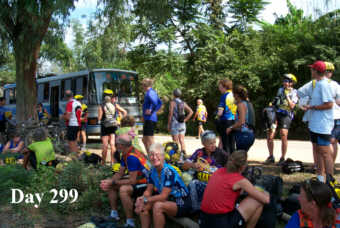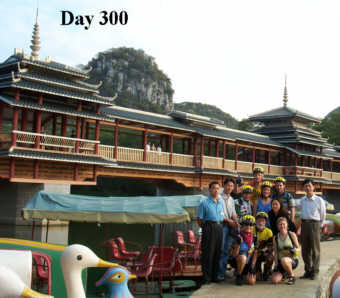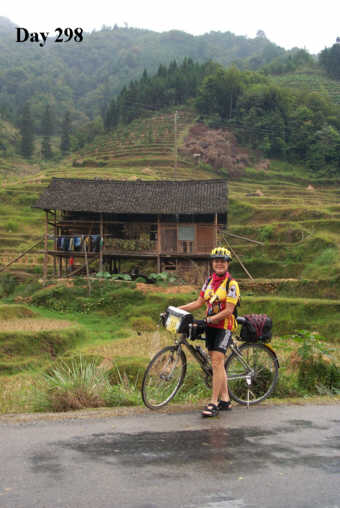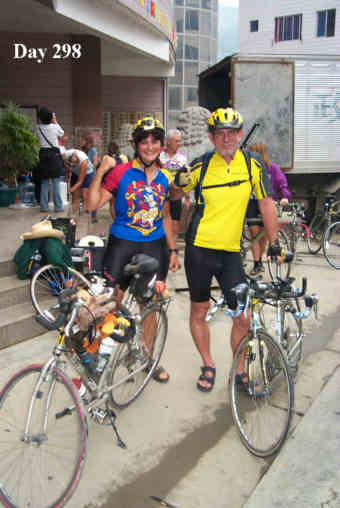 ---
Previous Page (Page 92) Next Page (Page 94)