Page 101
New Zealand

Hawaii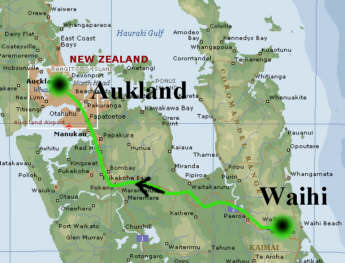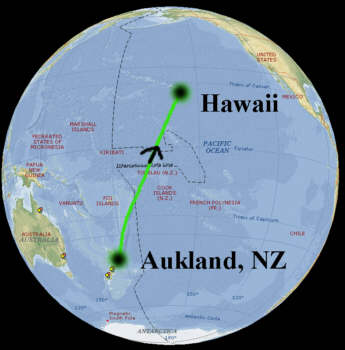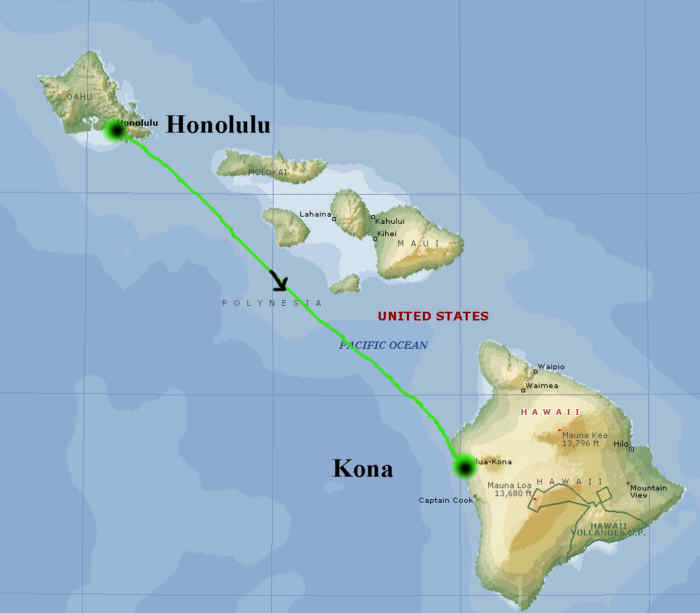 ---
DAY 350
Waihi to Auckland
December 15, 2000
Quite worn out and coming down with a sore throat and cold, I decided to sag. It was too bad because this ride was a good one, the roads were fine and the scenery beautiful. Oh well. The van was full of riders so I was in good company. We stopped at Checkpoint, the Mooloo Cafe, for hours. The food there was outstanding, everyone was exclaiming over it, but since I hadn't cycled I wasn't hungry and could resist the temtation. I did enjoy a cappuchino with both chocolate and cinnamon sprinkled on top however.
We skirted around the bottom of the Coromandel Peninsula and along the coast of the Firth of Thames. There's a new word for me, 'Firth'. I think it is another way to say 'Bay'. We never really reached Auckland but stopped south of the city to be near the airport. Our hotel was the Grand Chancellor and very nice but there were no elevators. Ruth was my roommate. Some people hurried to Auckland for the evening but I didn't go anywhere except to bed!
Goodbye, Alice
DAY 351
Auckland to Honolulu, Hawaii
December 16, 2000
We had prepared our bikes for this flight by removing the pedals, turning the handlebars, letting air out of the tires, and wrapping them in big plastic bags furnished by New Zealand Air. That is such a good idea! Although the plastic may not protect the bikes as well as a box, it does prevent the bikes from becoming entangled with each other which is frustrating and can damage the bikes too. I will suggest to Tim that he furnish the Odyssey 2003 riders each with a reusable bag, to be used every time the bikes are moved, including on trucks.
Our flight wasn't until 1:30 p.m. but we had to have our bikes and bags loaded onto trucks at the hotel by 8:00. We had hours to wait at the airport which gave everyone plenty of time for last minute shopping in the many shops. I bought a postcard of the airport itself since that was all I had seen of Auckland, the City of Sails. The airport has large white sails above the entrance which is unique and attractive.
We were all seated and ready to fly at 1:30 but I could see through my window that all the bikes and bags weren't loaded. It was 2:30 before our plane was in the air. I worked on Pocketmail and had lunch and dinner and then we were there. The flight was eight and a half hours, not too long, but because of the hour on the tarmac in Auckland, it did begin to seem long. But even with the delay we landed before we left. We had crossed the International Dateline which gave us a day back. We had to change our watches by one hour and the date by one day. It was about one o'clock in the morning.
Our bikes and bags arrived shortly in Baggage Claim and we stacked everything onto carts and passed through Customs without questions or inspections. Out on the sidewalk we waited for an hour or so for trucks and busses and once we had arrived at the hotel, the Pacific Marina, we waited another hour or so for room assignments. Ruth was my roommate and we went to bed as soon as we had lugged everything upstairs, no elevator again. By 3 a.m. we were in bed.
Goodbye, Alice
DAY 351+1
Honolulu Layover Day
December 16, 2000 (Again)
We didn't get our money's worth out of those beds! After only four hours sleep we were up getting ready for a new day. I organized the things I needed to mail, partly to reduce the weight of my luggage that with all the bird books I had purchased was getting too heavy to lift. I had had the grandest time in New Zealand buying a half-dozen stuffed toy birds, well made and resembling the real ones. New Zealand's birds have lovely names like pukeko and tui. I found picture book stories and legends for each of the toy birds. On a rainy day I will sit in my loft with my birds and books and be ever so happy! I had a bundle of postcards and brochures to send to my mother for the scrapbook I think she is keeping of the Odyssey. I even had a bag of rocks, pumice stones from the shore of Lake Taupo that had been nicely rounded by water over the years. And I had an express mail package to send to Todd with the photo disk from New Zealand. Express mail is fast! Honolulu to Seattle in only one day!
One day is not enough to see the island of Oahu and Honolulu or even Honolulu so I had to prioritize. On an earlier visit I had toured the island in a rental car but I hadn't taken time to see the USS Arizona Memorial that is in Honolulu's Pearl Harbor. So that would be my number one priority for the day. Joan and Inge wanted to see it too so we went together.
But first we went to the airport in the hotel's shuttle van because the closest post office was there. I boxed my bags and bundles of treasures and sent them on their way.
Then we found the bus stop and when the correct bus came along we climbed aboard, paid our dollar and took our seats. The bus took us very near the Memorial. We were given tickets indicating that we were a part of Group 12 but it would be nearly an hour before our tour could begin. While we waited we studied the exhibits in the museum that were very interesting and more than enough for an hour's visit.
Our tour began with a 20-minute video that clearly explained the background for the bombing of Pearl Harbor and how it happened that we were such sitting ducks. The mistakes that were made! One mistake was having our planes parked in clusters to make them easier to guard, but unfortunately also easier to bomb. In my opinion having the battleships all tied in a row two by two was another mistake. But the worst was ignoring the radar report that there was a large flight of planes coming. Now I want to know the rest of the story. Who made the arrogant and false assumption that they could only be American planes?
After the video we were taken in a Navy shuttle boat operated by a Naval crew from the Visitor's Center on the mainland to the Memorial in the harbor. It was a short trip but offered views of the harbor and the Memorial as we approached it. The Memorial building is built above and at right angles to the sunken USS Arizona that was left where it sank with 1,177 crewmen on board. They are all still there. Once inside the Memorial Building one can look into the water and see the deck of the battleship just inches below the surface. The tall parts of the ship still attached and above water after the bombing were later removed so that now very little of the ship breaks the surface of the water. It has become encrusted with marine life and colorful tropical fish swim there. A bit of oil leaks into the water here and there creating circular rainbows on the surface.
At one end of the Memorial building the white marble wall is engraved with the names of all the 1,177 men who perished on the USS Arizona. There are many with the same surnames; in those days brothers, and fathers and sons were assigned to the same ships. Although all of the names on the wall are of USS Arizona crewmembers, the Memorial has come to commemorate all 2,388 military personnel killed in the Pearl Harbor attack.
It was past lunchtime and we were hungry but we thought we'd just hop on a bus and pop over to Waikiki for lunch. Wrong! The journey required one and a half hours! On the map the distance had looked so short but with a stop at every bus stop and traffic light it took forever. We rode the bus to the end of the line at Diamond Head because we wanted to see that famous landmark, but we couldn't be bothered with that until we'd had some food. Off the bus at last we made a beeline for a building on the beach serving food and devoured 3-layered tuna fish sandwiches.
Feeling much better for having had lunch we walked away from the beach toward a huge park where we had a clear view of Diamond Head which a plaque there proclaimed to be a Registered National Landmark, because it 'possesses exceptional value in illustrating the natural history of the United States'. There was no further explanation so I don't know what the natural history story is. I had hoped we could walk to the top of Diamond Head for the view but we were unprepared with the flashlights we'd need when in the tunnels.
We returned to our hotel on the bus just in time for dinner that we would most certainly have missed had we climbed Diamond Head or gone onto Sandy Beach to see the Halona Blow Hole as Linda wanted to do. It's just amazing how short a day is when you are having fun!
Mahalo! Alice.
DAY 352
Honolulu to Kona
December 17, 2000
You snooze you lose! Those of us who thought breakfast was 6:30 to 8:00 had an unpleasant surprise; it was only until 7:30 and even though I did get there by then, there was hardly a scrap left. There were boiled eggs, granola, milk, forks and cups left. Period. But that was enough. I had my cereal in a cup and ate it with a fork that let all the milk run out so I needed to take a sip of it now and again.
My bags were already on the truck so after breakfast all I had to do was wait for a ride to the airport. Once there we collected our bags, stood in line for boarding passes and waited to board the plane. It was open seating but I was one of the last to board and was stuck with a seat over the wing which was a pity because I couldn't see the islands below which were identified for us by the captain. The flight from Honolulu to Kona is only 35 minutes! Wonderful!
At Kona we waited and waited for the baggage truck to arrive and of course it eventually did and we were shuttled to our hotel, the gorgeous Kona Beach Resort. I had mail! And my roommates were Ruth and Anita. I settled in and then headed across the street and towards the center of Kona a short way to Blimpie's for a thick tuna fish sandwich with everything followed by a bit of window-shopping. I browsed in the hotel's shops and bought a dress to wear for the New Year's Eve dinner in Burbank. I may see myself coming, as there were more of the same dress and I have noticed other riders looking at it. The rest of the day went for hand laundry and pocketmail, just trying to get current.
Dinner was roast prime rib and baked potatoes with all the trimmings, chocolate ice cream for dessert. Ah, life is hard out here on the road!
Mahalo, Alice
DAY 353
Kona Layover Day
December 18, 2000
Beautiful Kona! Just to be in the air is enough. I didn't feel that I needed to rush around sightseeing because I'd been here several years ago and because we'll be back here for a couple of days including Christmas Day. So I did nothing!
Except go to the bike store. I was taking the plastic wrapping off my bike when I remembered that my rear wheel had split open on both sides of one of the spokes. It would definitely have to be replaced now. I cycled to the B & L Bike Shop where they did not have the right rim but there were a couple of wheels that would fit. I felt I had no alternative but to buy the new wheel for $95. I chose the less expensive one but it is good enough. Joan was with me and we went shopping while the mechanic installed the new wheel. He also straightened the bent derailleur and adjusted the shifting. He said the chain I had just bought in Wellington was a bit too wide for my Shimano gears and derailleur, so he found a good used one and put it on the bike for free. That was the first I knew that chains varied in width as well as length. Hopefully now that will be the last repair necessary on that bike for this trip.
What a quiet peaceful day! And a wonderful thing happened. One reader of this journal and about a dozen other Odyssey journals E-mailed to say that he will send the printed copy he has made and saved of mine to me! Awesome!
Aloha, Alice
---
Today's Music
Hawai`i Pono`i

Written by King David Kalakaua

Music by Prof. Henry Berger, the Royal Bandmaster

Hawaii ponoi Nana i kou, moi

Kalani Alii, ke Alii.

Makua lani e Kamehameha e

Na kaua e pale Me ka i he.

(translation)

Hawaii's own true sons, be loyal to your chief

Your country's liege and lord, the Alii.1

Father above us all, Kamehameha,2

Who guarded in the war with his ihe,3
---
Hawaii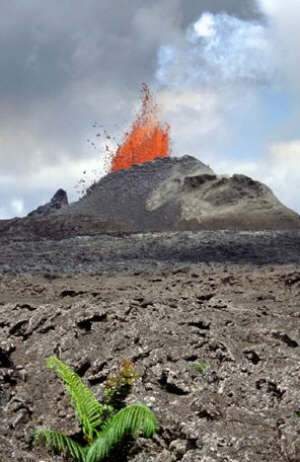 Volcanic Fireworks on Hawaii's Big Island
Fiery jets of molten lava leap high above the central crater of Kilauea in Hawaii Volcanoes National Park. The volcano's caldera, which covers 10 square kilometers (4 square miles), has collapsed and filled with lava many times over the years. The caldera has usually managed, however, to contain the frequent but nonexplosive eruptions of Kilauea, the world's largest active volcanic mass.
Freshly Caught Mahi Mahi
Off the island of Oahu, fishers show off their prize of a large mahi mahi, a species of dolphin. Fish has long been a staple food for Hawaiians. Today Hawaii's annual commercial catch is worth $69 million.
---
Malaysia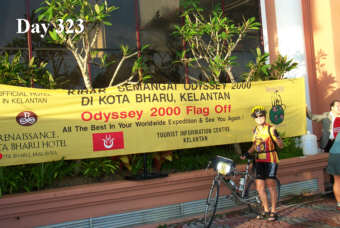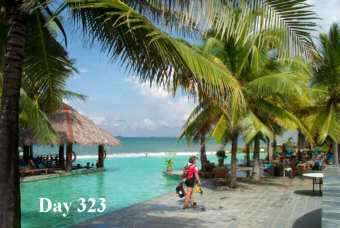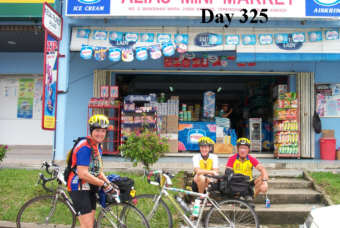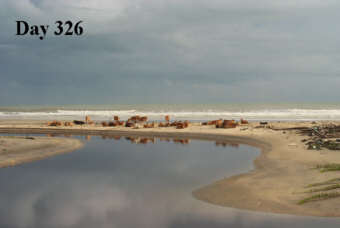 ---
New Zealand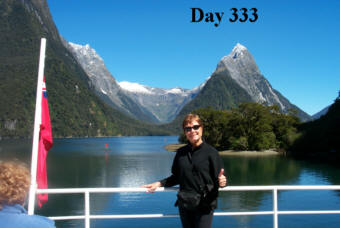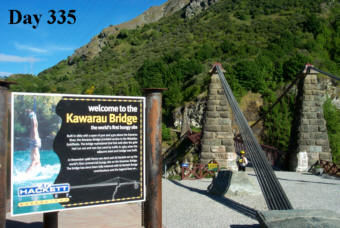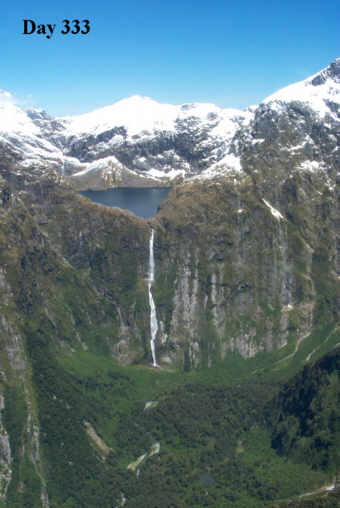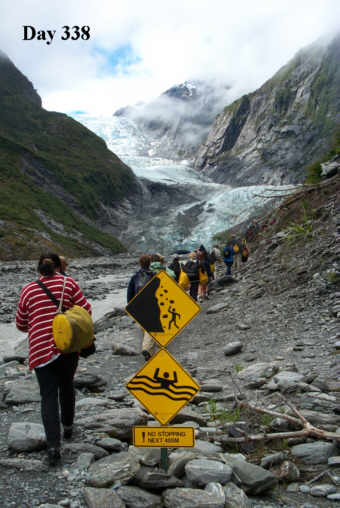 ---
Odyssey Riders and Staff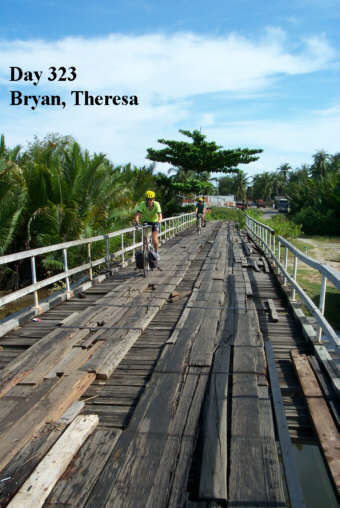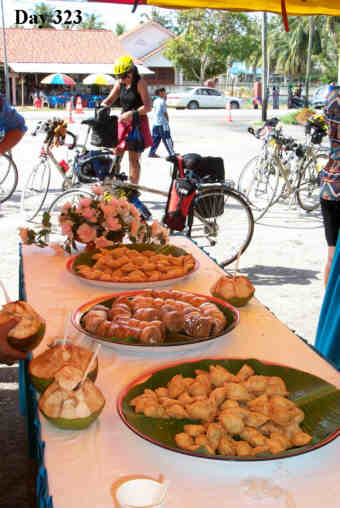 ---
Previous Page (Page 100) Next Page (Page 102)